Charter services represent another common bus type operation in which people pay as a group for transportation directly to the place and at the time of their choosing.
Most people are familiar with the scheduled or regular route service.
Anyone may ride, upon payment of a set fare, and packages can be sent on intercity/rural services. They will thence operate via Keynsham Road to Willsbridge before following the current route through Longwell Green, Hanham and Lawrence Hill into Bristol.
When taken in combination with Service 38, the changes to Service 37 will provide a 30minute frequency between Bath and Keynsham. Please don't change the 38 bus to Monday to Friday days or my Nan won't be able to go out noware since it's not fair so please stick with the route it's in now Whitch is Monday to Friday days and evenings and please run all 38 and buses on weekends and not simply in week days as it's not fair anyway on my nan and family. Oftentimes these must then be auctioned to the bus companies, who should be awarded a sole contact for every bundle for the relevant period.
Actually the council must design the routes and package them into groups -profitable with less profitable routes. inka express – visit this website in the event you are looking for more tips.
Costs would be controlled so the bundle could make a reasonable return but not an excessive one.
Failure to perform on any route in the bundle will lead to heavy contact penalties. Instead we have first group and 20mph zones -that is supposed to improve transport! Service 38. With buses set to run hourly Monday -Saturday daytime only, the timetable going to be adjusted from September. I'm sure you heard about this. It's an interesting fact that the changes mean that people in Keynsham's Park Estate will have buses once 60 minutes connecting them to Bath, and three times 60 minutes wards Bristol. On Sundays and Public Holidays, the frequency of buses will increase, to one bus each 20 minutes in the course of the daytime, and one bus every hour in the evenings. Service X39. Normally, buses will continue to run nearly any 12 minutes Monday to Saturday daytime with in the course of the evening, late night journeys will also continue to operate.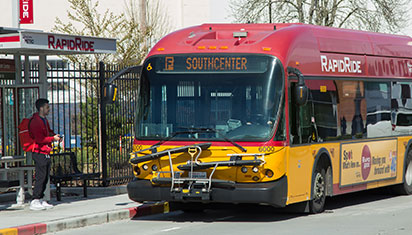 With increased recovery time at the start and end of journeys, the punctuality and reliability of services going to be improved as more time is allowed for journeys to be completed. Facebook group has started to petition Group to not remove the 51 service, that runs from city centre to Hengrove Park. Change of route also strengthens links between Keynsham and Hanham and provides a brand new direct link between Keynsham, St George and Lawrence Hill. Students travelling to Oldfield School must note that one morning and one afternoon journey, designed to specifically facilitate school movements, will continue to operate as a Service 37A. It comes after complaints elderly people in Keynsham should be forced to walk a mile just to get on a bus on weekends and in the evenings. Click this link: puno bus. Services around the Bristol area are set to be changed -but some commuters are not happy about them.